St. Stephen 150, the Town of St. Stephen and the Ganong Chocolatier are partnering up to find the sweetest chocolate recipes to help celebrate our 150th birthday in 2021.
**Accepting recipes now** (Facebook only allows a 2 week period for events)
HOW TO ENTER THE CONTEST
Every month, beginning February 2021 through December 2021, we will be choosing a winner of the best chocolate recipe! Winners will be chosen on the 17th of each month.
Entries must:
1. Be submitted on the St. Stephen 150 Facebook page or emailed to events@chocolatetown.ca. 
Image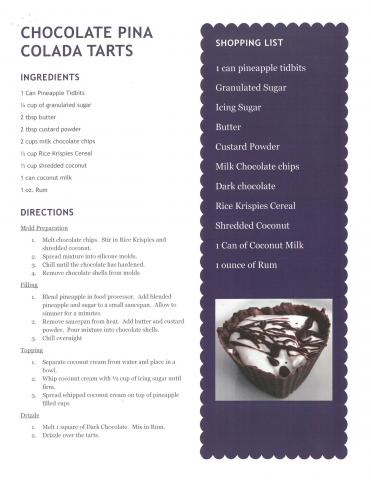 2. Include a printable copy of the recipe (word or PDF).
3. Include a photograph of the final product (video submissions for social media posting are optional but encouraged).
4. Have completed the official Contest Entry Form (including guardian information and signature if entrant is under 18).
5. Include a brief description behind the inspiration for the recipe.
CONTEST RULES
• Individuals may not submit more than one entry per month (a separate entry form must accompany each submission). Non-winning entries will carry forward for future consideration.
• Chocolate must be an ingredient in the recipe.
• All submitted images must be the original work of the entrant and must not include copyrighted images.
• All entries will become the property of the Town of St. Stephen. By submitting an entry, each entrant agrees that all intellectual property rights are deemed assigned to the Town to be used as they wish.
• Entry into this competition constitutes permission to use the winner's name, prize information, and information provided on the entry form for publicity purposes, without further permission or compensation.
• Entry into this competition constitutes permission to use the submitted recipe in a community cookbook or other recipe compilation without further permission or compensation to the entrant.
• Contest is open to all ages and residency in St. Stephen is not required.
PRIZES
Monthly winners will receive a $50 cash prize, a box of Ganong Chocolates and a copy of Ganong: A Sweet History of Chocolate by David Folster.
The Grand Prize winner will be chosen December 31st, 2021 and will receive $150 cash and the entry will be the feature in the Town's 150th recipe compilation.