Image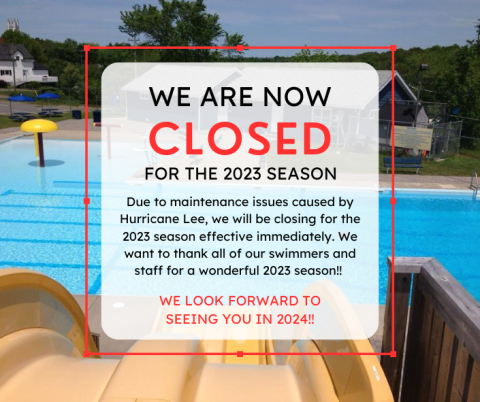 St. Stephen's outdoor pool is the perfect way to cool down on a hot summer day, and it's free to visit! The main body of the pool is a 15m wide by 25m long lap portion, with a connected shallow beach entry section that includes three different splash features and a water slide leading into the larger lap portion of the pool. Surrounding the pool is the main building with indoor change rooms and several picnic tables and benches.
Current Schedule:  
Thank you for a fantastic Summer 2023 Season! Unfortunately, due to maintenance issues encounted during Hurricane Lee, we have been forced to close for the remainder of the season. We want to once again thank all of our wonderful swimmers and staff for such a great 2023 season, and we look forward to welcoming everyone back in the Summer of 2024!
Swimming Lessons:
Swimming Lessons have officially ENDED for the Summer 2023 Season! Please keep up-to-date with the Aquatic Courses & Swimming Lessons page on our website (linked below), or follow the Garcelon Civic Center on Facebook HERE for updates on Fall Swimming Lessons. 
For a transfer chart from last year's Red Cross lessons, please follow this link: https://town.ststephen.nb.ca/.../Fundy%20Water%20Safety...
CLICK HERE FOR LINKS TO SWIMMING LESSONS, SUMMER SWIM TEAM, LIFEGUARDING, LIFESAVING COURSES AND MORE!!
Image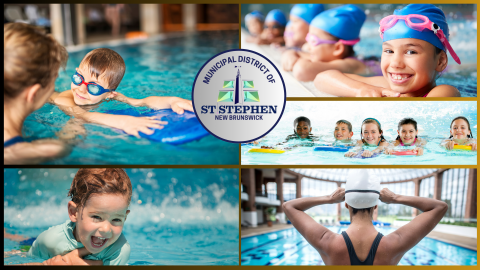 Upcoming Courses:
Image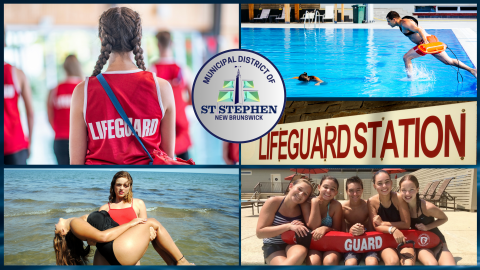 CLICK HERE TO SEE CURRENT COURSE OFFERINGS 
Border Town Barracudas
Join the Border Town Barracudas today!! The Barracudas are the W.T. Booth Centennial Pool's outdoor Summer Swim Team operating from July - September! Practices run on Tuesdays and Thursdays from 5PM - 6PM
Image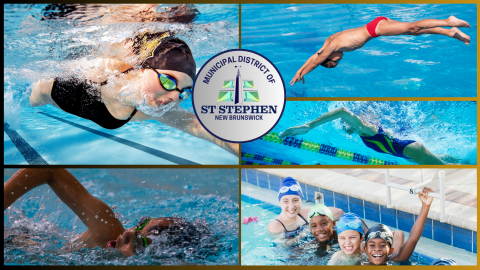 CLICK HERE FOR REGISTRATION LINKS
Great Barrier Busters Special Needs Swim Program: 
Great Barrier Busters will be returning to the W.T. Booth Centennial Pool again this Summer!! For more information on Summer registration, please reach out to aquatics@chocolatetown.ca. 
CLICK HERE FOR REGISTRATION LINKS
Image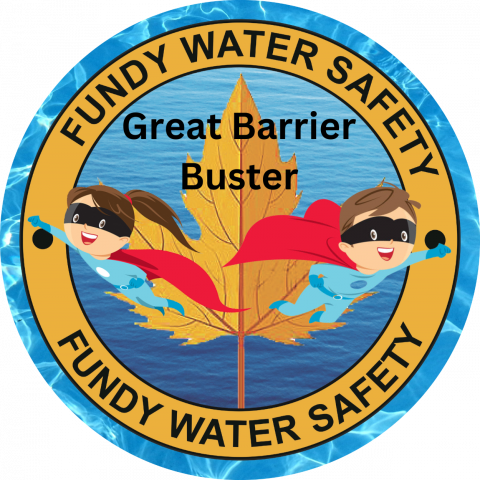 Image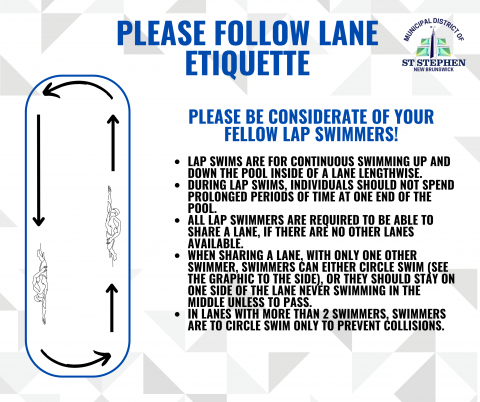 Pool Rental Rates:
1-50 Swimmers: $105/hr
51-75 Swimmers: $120/hr
76-100 Swimmers: $140/hr
All numbers include parents in attendance, and in accordance to required swimmer ratios based on age of the swimmers in attendance
For more information, please email aquatics@chocolatetown.ca or follow us on Facebook
Image