Image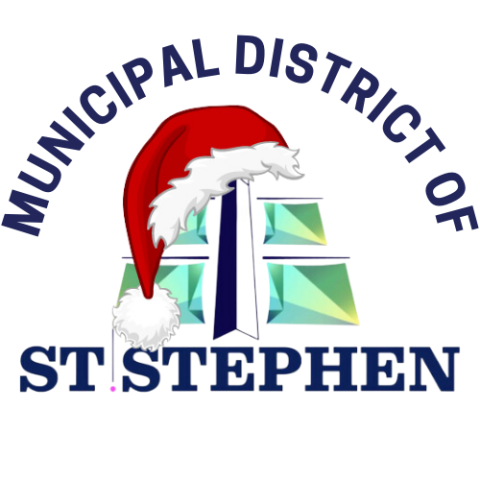 Join the Municipal District of St. Stephen as we celebrate the holiday season with a few of our own events.
December 1st - 5pm - Walk of Lights turned on (St. Stephen Waterfront)
December 1st - 6pm - It's a Candy Cane Christmas Parade!  Parade starts at Superstore with a quiet/gentle zone until Border Arena...then we turn up the music!  And kids...don't forget your letters to Santa as our local postal worker will be collecting them to send to the North Pole for you!
December 2nd - 10:30-11:30am - Stories and Crafts with Mrs. Claus - Garcelon Civic Center 3rd floor
December 2nd - 11:30-1:30 - Santa's Arrival!  Meet with Santa, have some candy canes...and maybe our Candy Cane Queen will even put in a special appearance!
December 17th – 2-4pm – Cookie Decorating with the Candy Cane Queen (Dot Larsen) at Oak Bay Hall.  Come spend a fun afternoon decorating and eating cookies with our queen!  No cost, but spaces are limited so register HERE or it can be done in person at the Garcelon Civic Center.  
And don't forget to check out these other fantastic holiday activities sponsored by local groups:
***********************
November 17th - Moonlight Madness. Collective and shopping specials throughout St. Stephen. Participating business hours of operation will vary. - St. Stephen Area Chamber of Commerce and Downtown St. Stephen.
***********************
November 24th - 5pm-10pm - 7th Annual Black Friday Gift Gala @ the Garcelon Civic Center. Unique gifts from local Artisans & local Direct Sales Reps.
Image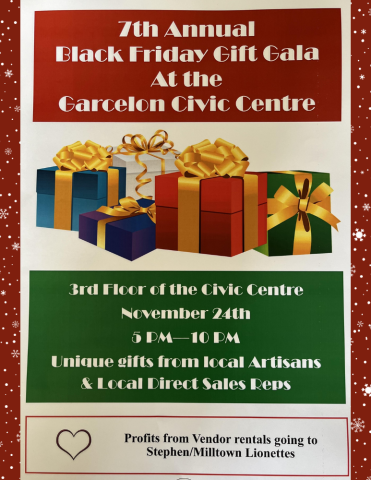 ***********************
November 25th - Milltown Christmas 2023
11 am - 4pm Craft Fair at the St. Patrick's Hall - 22 Vendors.
5:00 pm - Lighting of the Bandstand - Christmas Music and Hot Chocolate. Milltown Mike "The Beaver" will be there to great all!!!
6:15 pm - Arrival of Mr & Mrs Clause
The Grinch just may appear so you don't want to miss this great event!
Image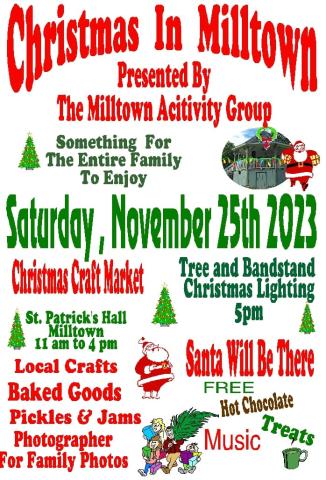 *****************************
November 25th - 9:30am-2pm - CCSPCA's 23rd Annual Christmas Craft Fair.  St. Stephen Legion, 43 Queen St. West.  20 Vendors available.
Image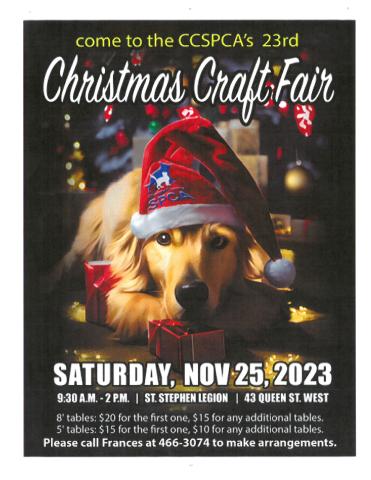 *****************************
November 26th - Save the Date!
Image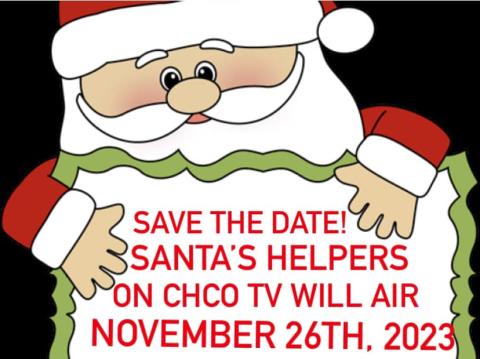 *****************************
IWK Fundraising Committee
December 2nd - 2pm & 7pm.  December 3rd - 2pm.
Get ready to immerse yourself in the enchanting spirit of Christmas with the IWK Christmas In Our Town event!  Join them as they bring joy, love, and happiness to our community this holiday season. 
Mark your calendars for Saturday, December 2nd and Sunday, December 3rd, and come experience the magic of Christmas with your loved ones.  From festive decorations to heartwarming carols, this event promises a memorable celebration for people of all ages. 
The event will be held at St Stephen Middle School, so gather your friends and family and be a part of this festive extravaganza!  Let's create cherished memories together as we celebrate the joy and wonder of Christmas in our town. Tickets are $7 each and available for purchase at Simply For Life or from a committee member.
Image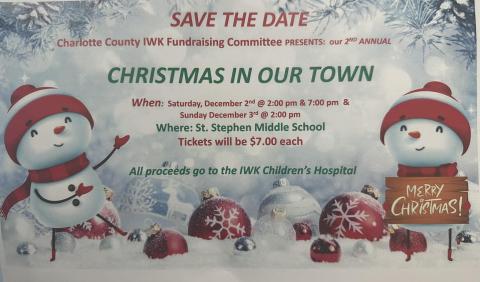 ***************************
Kirk McColl Church
December 2nd - 9am-1pm - Holiday Bazaar & Christmas Gift Card Tree Raffle Ticket draw.
December 17th - 2pm - Christmas Concert presented by Norma.  Free will offering.
**************************
Neighbourhood Works will be hosting the following Christmas Events at 59 Union Street:
December 6th at 7pm- Carol Sing and Hot Chocolate Bar
December 25 at 2pm- Christmas Dinner
All are welcome!
More events to come!
Image