WE ARE CLOSED FOR RENOVATIONS UNTIL FURTHER NOTICE. PLEASE WATCH HERE AND ON OUR FACEBOOK PAGE FOR UPDATES AND FOR RE-OPENING DATES WHEN THEY BECOME AVAILABLE.
Our Aquatic Center includes two pools (junior Olympic and therapy with a fun slide) and it is the perfect place to swim some laps, do an aqua fitness class, splash around with the kids, take swimming lessons, and even have a birthday party!
Children 7 and under must have a responsible guardian (16 years and old) in the water, within arms reach at all times, 1 guardian per 2 children.  Children 8 to 11 years old must have a responsible guardian (16 years and old) on the deck, 1 guardian per 6 children. 
Image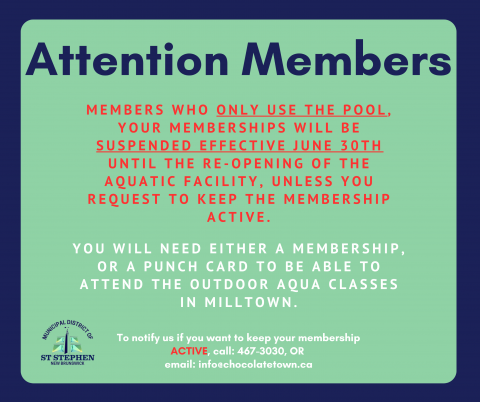 Two Pools and More!
The Flakeboard Therapy Pool is the smaller of our two pools. It is 1m deep all the way through and kept at a higher temperature than the leisure pool, so it's perfect for relaxing your muscles. This pool contains a bench with jets and is also connected to a small waterslide. The Kiwanis Leisure Pool is the bigger of our two pools. This pool is 25m in length, with the shallow end being 1.2m deep and the deep end dropping to 3m. The temperature in this pool is kept slightly cooler than the therapy pool.
Image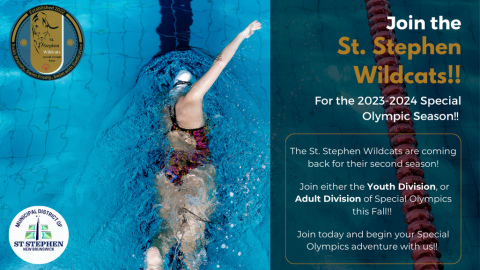 Image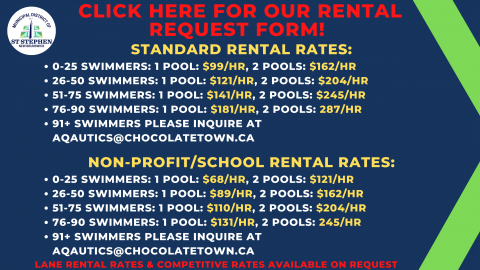 Image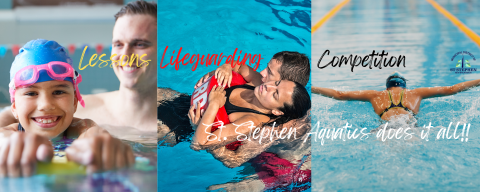 Current Schedule: 
Click any schedule to expand as a downloadable version.  
THERE ARE NO CURRENT SCHEDULES DUE TO CLOSURE FOR RENOVATIONS
Aqua Fitness
The GCC offers a variety of aqua fitness programs like Aqua Stretch, Advanced Stretch, Aquafit & Aqua Jog.
Please check our Facebook page for up-to-date cancellations of classes or schedule changes.
Class Decriptions: 
Aqua Stretch: A brief warm-up of upper and lower body, followed by stretching of the muscle groups, performed in the therapy pool.
Advanced Stretch: An instructor led class in the Therapy Pool. Stretch based exercises the centre around sports activities.
Aqua Stretch: Low impact warm-up, followed by an upper and lower body workout with the use of equipment incorporated in to enhance the workout. Performed in the lap pool.
Aqua Jog: Low impact, deep-end based workout using belts. This workout is based on a jog routine
Pool Bookings
Image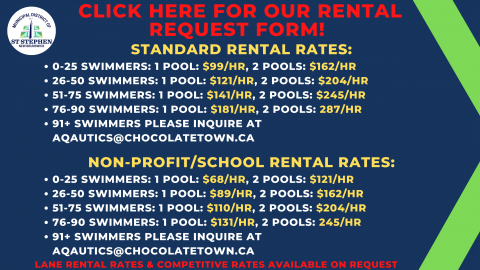 The prices shown are subject to change without notice
Pool splitting will be considered by the Aquatic Supervisor and the Manager on a case by case basis.
When the facility is being booked for a major event, the Manager has the ability to negotiate a specialized contract agreement. Approval will be in writing and signed off by the Manager and the town's Chief Administrative Officer.
To book the pool, please email aquatics@chocolatetown.ca or call 467-3030 x120.
Image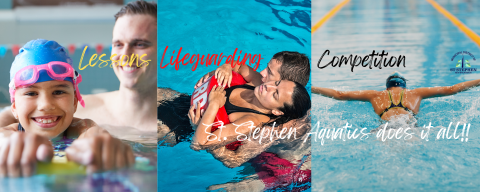 Image