GNB Public Health Guidelines in effect beginning September 22nd - Proof of vaccination for those 12+ required for entry unless medically excempt.  See GNB.ca for more information.
The Garcelon Civic Center fitness center has everything you need to improve fitness, boost cardiovascular performance, and get stronger. State-of-the-art equipment includes a variety of cardio machines, weight machines, and free weights. There is also a small room to the side that is perfect for yoga or personal stretching. This bright room looks out into both the pool and arena areas.  
The minimum entry age for our Fitness Facility is 12 years of age. Anyone between the age of 12 – 15 must purchase a membership and have their guardian consent. In addition, they must be accompanied by a responsible individual 16+ while using the fitness center.
Image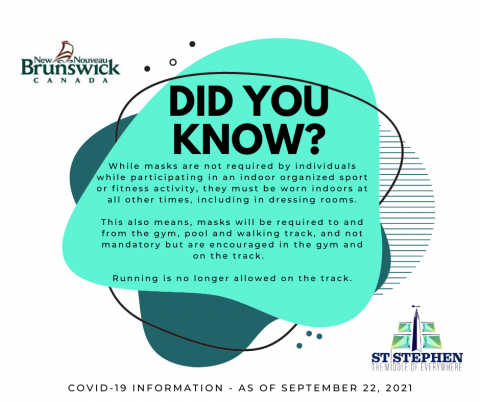 Click for Facility Use Fees