Image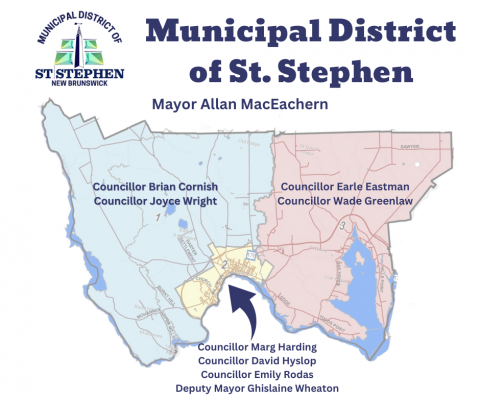 Municipal District Council is comprised of nine members—one Mayor and eight Councillors—who are elected by ward for a term of four years. The Deputy Mayor is selected by Council during the first meeting of each new Council term.
Municipal District Council meetings are held at the Garcelon Civic Center on the last Wednesday of each month at 5:00 p.m.  When a Regular meeting falls on a civic, public, or statutory holiday, the meeting takes place on the next business day, unless otherwise designated by resolution of Council.
Council minutes are posted on the Municipal District's website after they have been approved by Council at the following Regular Council meeting one month later.
Email Mayor and Municipal District Council
Wondering who to reach out to with questions?

Entire council: mdsscouncil@chocolatetown.ca

Ward 1:
Brian.Cornish@chocolatetown.ca
Joyce.Wright@chocolatetown.ca

Ward 2:
Marg.Harding@chocolatetown.ca
David.Hyslop@chocolatetown.ca
Emily.Rodas@chocolatetown.ca
Ghislaine.Wheaton@chocolatetown.ca

Ward 3:
Earle.Eastman@chocolatetown.ca
Wade.Greenlaw@chocolatetown.ca

Mayor:
Mayor@chocolatetown.ca